Pipeline Construction
The pipeline includes the manufacture of pipes and pipe fittings , where we specialize in the processing of welding and deformation technically difficult special materials.
Pipeline Construction
Apparatus
Vessels and equipment to customer specifications, pressure vessels, heat exchanger according to the Pressure Equipment Directive.
Apparatus
Coppersmiths
The processing and welding of copper has great tradition that is maintained for more than 60 years at the Peter Vossen GmbH. Our company's performance is closely linked to the supply of the confectionery industry with copper boilers of all kinds.
Coppersmiths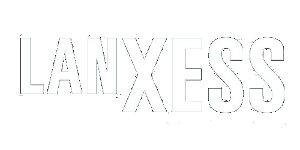 A tradition of innovation
Direct from the manufacturer - since 1945
Peter Vossen GmbH is a traditional family business that is now being run by the third generation and has been manufacturing apparatus and containers at the Düren site since 1945 according to individual customer requirements in a wide variety of industries.
Pipeline Construction
Der Rohrleitungsbau umfasst die Fertigung von Rohren und Rohrformteilen, wobei wir uns auf die Verarbeitung von schweiß- und verformungs­technisch schwierigen Sonderwerkstoffen spezialisiert haben.
Machine Construction
Behälter und Apparate nach Kundenspezifikation, Druckbehälter, Wärmetauscher nach der Druckgeräterichtlinie, Beizen und Passivieren im Lohn innerhalb kürzester Zeit.
Coppersmith
Die Verarbeitung und das Schweißen von Kupfer hat bei der Peter Vossen GmbH große Tradition, die seit mehr als 60 Jahren gepflegt wird. Die Entwicklung unseres Unternehmens ist eng mit der Belieferung der Süßwarenindustrie mit Kupferkesseln aller Art verbunden.
Peter Vossen GmbH
At the following pages we would like to introduce our company and about our product portfolio.
Our technical products are generally in need of explanation, of course, the personal contact with you is crucial. Details and information can be discussed early in advance.
Call us - we are here for you!
Address
Peter Vossen GmbH
Nickepütz 12
D - 52349 Düren
Email
info@vossendueren.de
Telephone / Fax
Zentrale: + 49 2421 990 97 0
Fax: + 49 2421 990 97 21
Address
Peter Vossen GmbH
Nickepütz 12
D - 52349 Düren
Email
info@vossendueren.de
Telephone / Fax
Zentrale: + 49 2421 990 97 0
Fax: + 49 2421 990 97 21